Tenancy fee ban bid in Wales by UKIP assembly members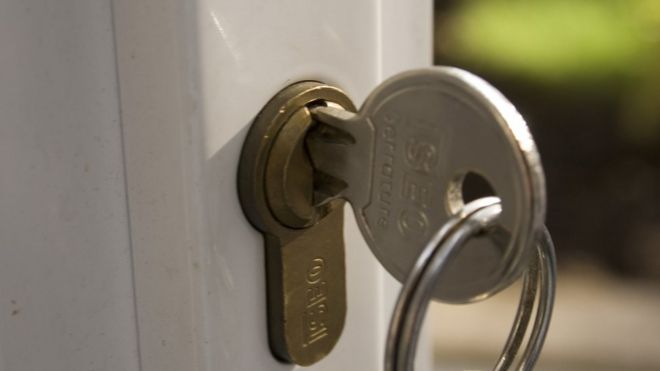 Calls to ban tenancy fees by letting agents in Wales will be made in the Senedd today by UKIP assembly members.
The Welsh Government has faced criticism that it is lagging behind after the UK government announced it would ban the fees.
A non-binding vote will be held on whether AMs think the fees should be banned, but it is unlikely to succeed.
The Welsh Government said it was considering evidence from Scotland, which already prohibits the fees.
A proposal from ministers for a consultation with other assembly parties looks likely to get more support.
Plaid Cymru has criticised Labour for not banning the fees at an earlier opportunity. First Minister Carwyn Jones said he was actively considering banning them.
Gareth Bennett, UKIP AM for South Wales Central, said: "It's absolutely unacceptable that Wales lags behind the rest of the United Kingdom when it comes to these huge fees.
"The Welsh Government need to take urgent steps to protect tenants and make it easier for people to rent their own home."
UKIP's motion calls on the Welsh Government to bring forward legislation in this assembly term to ban renters' fees, ensuring costs cannot be passed on to tenants or private landlords.
However, it is understood the Welsh Conservatives and Plaid Cymru are likely to allow a Labour amendment to pass, calling on a consultation with other assembly parties "on the best way forward".
If the government motion is successful, then the call for legislation to ban the fees will not succeed.
Plaid Cymru's Sian Gwenllian said: "We have always argued that these are punitive charges which should be scrapped at the earliest opportunity.
"Unfortunately, our efforts to do this with an amendment to the Renting Homes Bill last year was scuppered by Labour.
"We hope all parties in the Senedd will use this debate to unite in their opposition to these fees in order to guarantee a fairer deal for renters in Wales.
A Welsh Government spokeswoman said: "As the recent introduction of Rent Smart Wales demonstrates, the Welsh Government is committed to getting a fair deal for tenants.
"We have already said we are actively considering the evidence from Scotland following the ban there and we will be looking very closely at the proposals in England.
"We do not believe the proposed amendment last year was based on evidence or consultation and it contained no mechanism for enforcing the ban."
Source: BBC News 07/12/2016